In the years that Captain Frank has been customizing FISHING and HUNTING trips, We've seen many of the same faces year after year. They've made Captain Frank's their yearly vacation tradition. Perhaps he is best known for his acceptable range of entertaining and comforts of home and the essentials for safe care-free fun-filled adventures.
At Captain Frank's, you'll experience scenic beauty beyond compare. The entire shoreline can be your playground. You couldn't ask for more so go ahead and start that TRADITION TODAY Calling in or Reserving your trip online!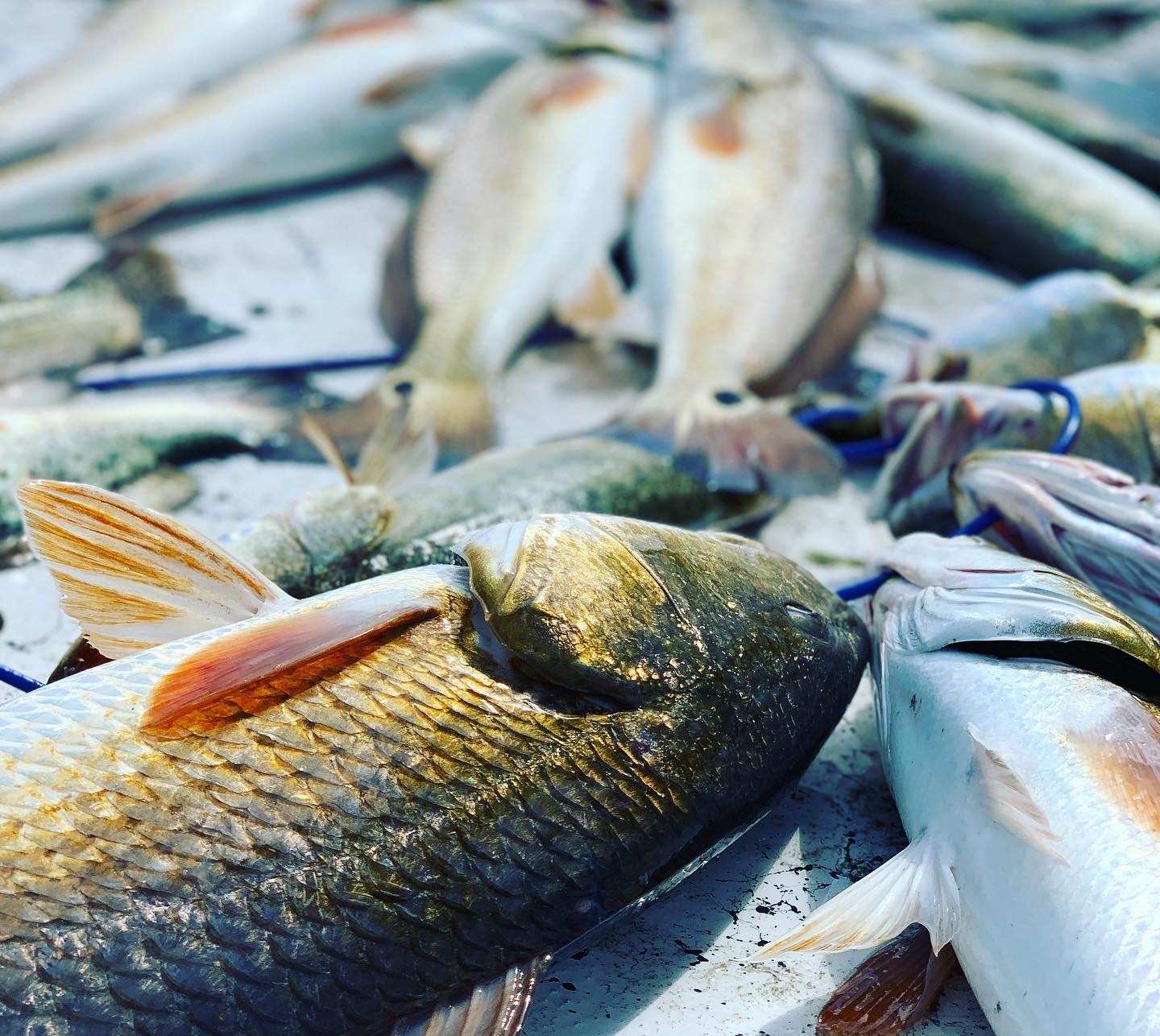 Fishing the South Texas Gulf Coast is very exciting. It's even more exciting with Captain Frank's Outdoor Adventures.
It is a known fact that the region is a prime location for such species as red snapper, kingfish, cobia, mahi mahi, grouper, sailfish, amberjacks, and shark
All these species offer a tremendous fight, whether it is drifting, trolling, or stationary fishing over structure.
With Captain Frank's Outdoor Adventures, you will be able to venture several miles off the coast and experience an exciting, and hopefully exhausting, feeling of the outdoors on their well-equipped offshore fishing boats.
Now, if you would like to target a specific species of fish, Captain Frank's fleet of boats are all fully equipped with the top of line gear to make it happen.
This is exhilarating fishing! You're never really sure what is on the other end of the line or how big it is 'till you see it!
If you are looking for premier duck hunting with a true expert and avid hunter, then what are you waiting for?
Join the excitement and see what all the talk is about, and visit Port Mansfield to enjoy a truly remarkable and exciting duck hunting adventure.
Captain Frank's Outdoor Adventures utilizes state-of-the-art heavy-duty airboat to access the most obscure hunting areas. There is a wide variety of duck species like redheads, pintails, gadwall, widgeon, canvasback, and several species of teal, just to name a few.
What are you waiting for? Make the call today and book your trip.
Is this your first time hunting with us, or have you previously hunted "next door" and want to live the real deal? Well then do not hesitate and call us for a special rate.
Cancellations – Deposit will be returned when inclement weather does not allow a departure from the docks be it known as a Captain's Call.
Dogs are welcome at no extra charge
Reservations – Note: all fishing trips must be booked in advance. Call today at (210) 287-8006
Deposit – A deposit will be required to confirm dates. The balance of payment is due the day of the trip.
Cancellations – Deposit will be transferred to your next trip when inclement weather does not allow a departure from the docks, be it known as a Captain's Call.
Fishing License Buy your Fishing License before arriving. Call 1 (800) 895-4248 or any participating retail location of your choice. http://www.tpwd.state.tx.us/business/licenses/online_sales/index.phtml
Contact Us Today! Captain Frank